From Our 01/27/2008 cruise.
Highlights for this cruise: a second stop at Castaway due to ship maintenance (below) instead of the "Day at Sea". The last performances of Hercules, "Art of the Story" from the Magic Med cruises will take its place until the new "Toy Story" debuts in late March.
They are in JPEG format and may not be readable on all monitors. Enjoy! Please, keep in mind that this is meant to be a SAMPLE of what MAY be going on during your cruise. Disney changes the times and activities frequently, so it is likely that your cruise will be somewhat different.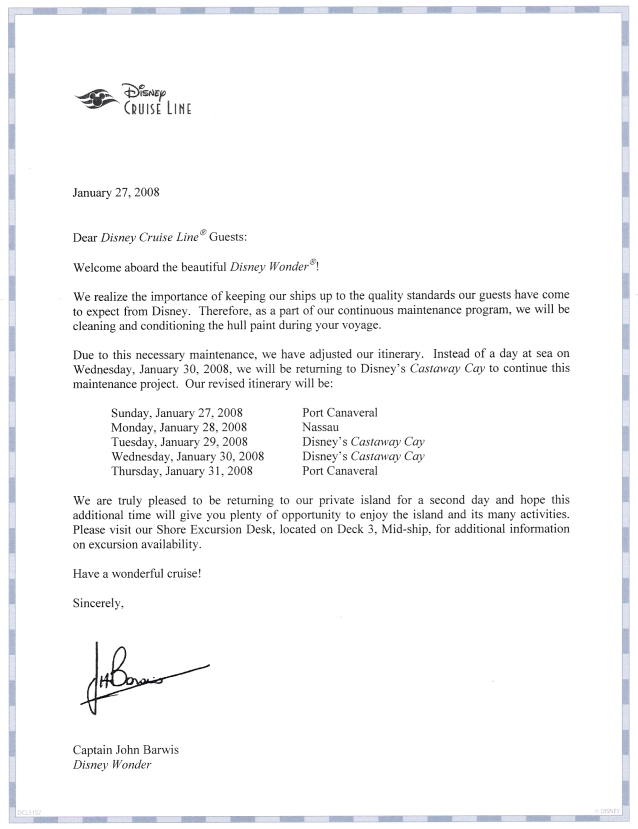 | | |
| --- | --- |
| The exclusive ground transportation service of the Platinum Castaway Club. | |