Below is the initial view from the doorway, looking into the Tropical Rainforest.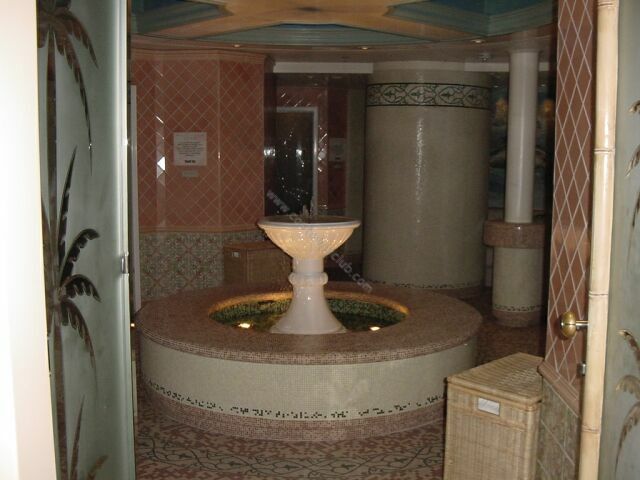 Below, look behind the fountain and you will see the comfy, heated tile loungers.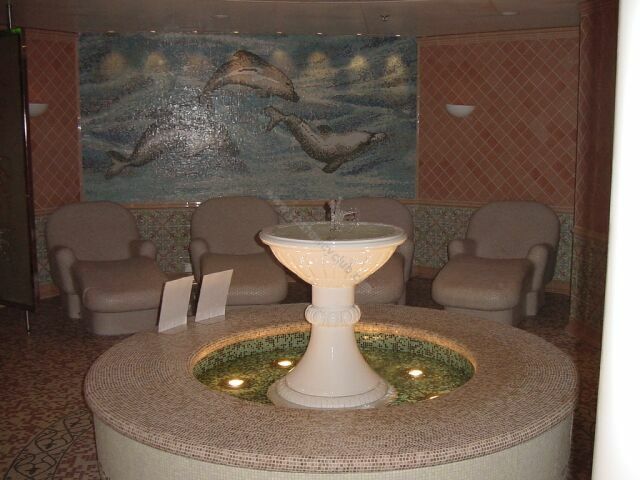 Below is the first steam room. Of the three, it is the hottest and most humid.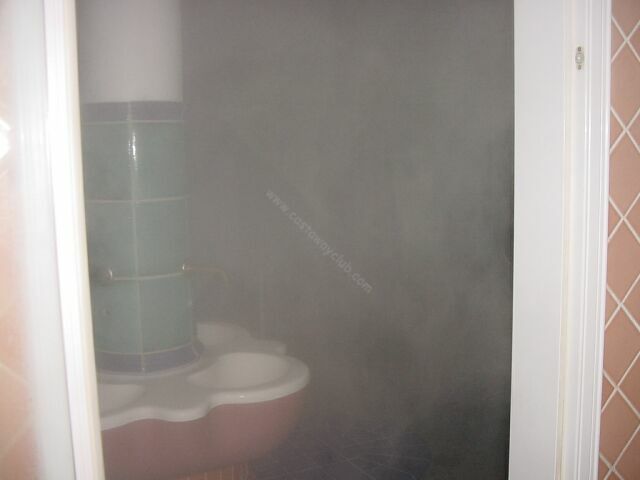 Below is Tony's favorite out of all the three steam rooms. This one is mild, with scented steam, and it is also the smallest.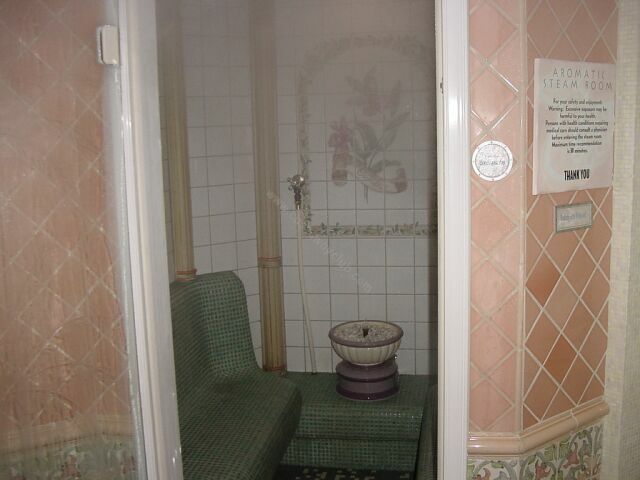 Below, to the right of the lion's head, there is an alcove with scented showers. The scents are "Rain" and "Tropical."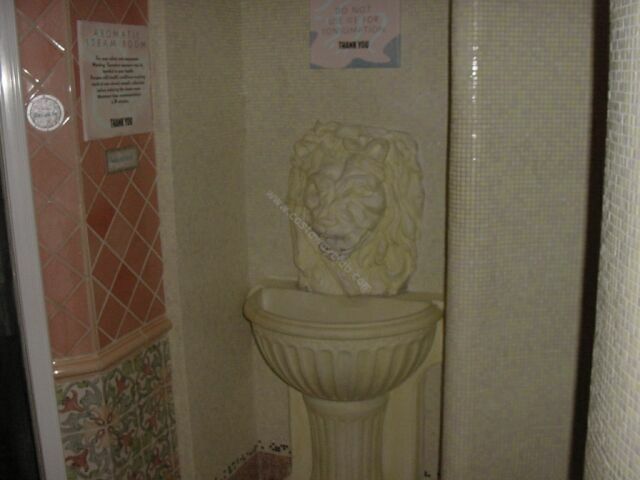 This is the view you will see if you are sitting & relaxing in the heated loungers. Notice the water fountain, which makes it easy to keep yourself hydrated.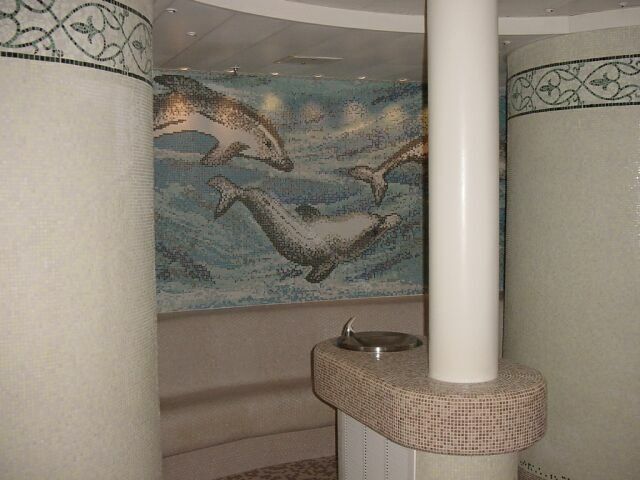 To the left of the ordinary shower, which has a dispenser with soap, shampoo, and conditioner, is another shower alcove with a peppermint scent.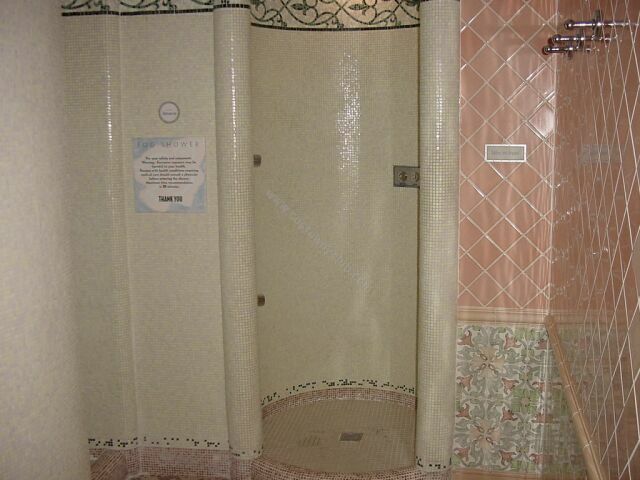 The final two photos below show a sauna with a moderate heat level. The benches are heated in this room, too.